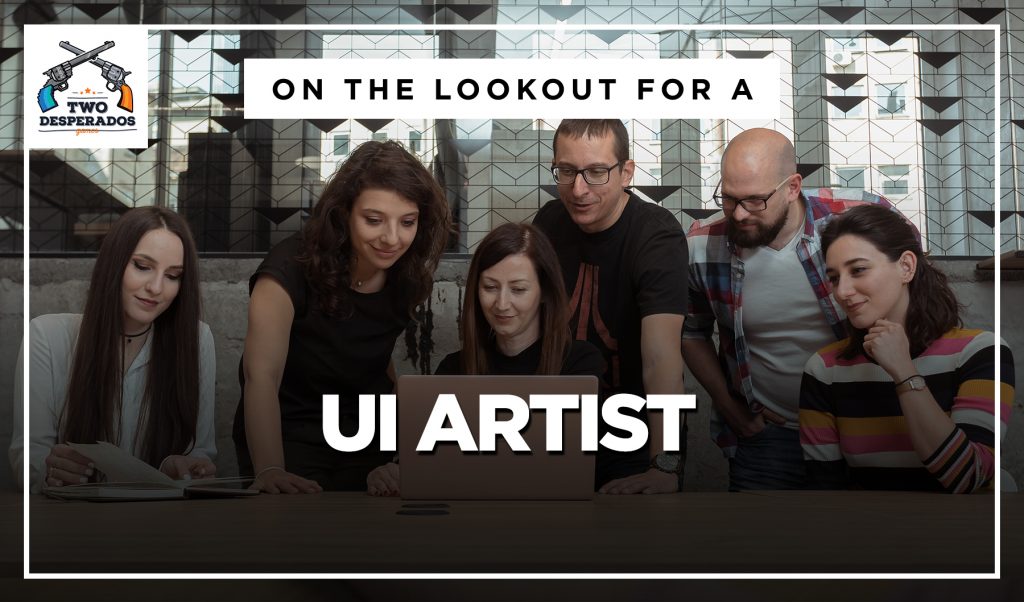 You are a creative person who enjoys casual free-to-play games and understands how graphics enhance user experience? We are looking for a UI Artist to join our fast-paced and highly motivated team of artists!
Two Desperados is a mobile game development studio, based in Belgrade. We are a tightly connected team of professionals working on amazing products used by more than 30 million players around the world. If you join our team you will have an opportunity to get a first hand experience of how creating, developing and delivering of #1 marble shooter games Woka Woka and Viola's Quest is done! We will help you upgrade your skills and express your style through games.
Join our Arts team taking pride in paving the way for our company and product success. While being driven by results, we move together with utmost understanding and collaboration. Some of the key tasks you will work on:​ ​Design, implementation, and optimization of UI assets for our games. Your work will be of key importance to support our Monetisation, Game Design and Development teams in building the best product out there, loved by millions of players worldwide.
Here's what you will be doing:
Produce player-focused user-friendly wireframes, user flows and supporting documentation for a live game
Craft pleasing User interface assets to a high quality that align with and push the art direction of the existing game
Work hands-on with developers and artists to implement user interfaces into the game engine
Act as the player advocate, organize and run usability testing and player meets to iterativelyimprove UX solutions
Desired skills and experiences:
Experience in user interface design on multiple platforms
Good knowledge of and experience with User Centric Design methodologies
Ability to create polished, visually appealing, user-friendly, consistent and distinct user interface art assets (e.g. menus, buttons, icons, animations, etc)
Experience working on projects from a very early stage, from written brief to final production
Used to working with adobe CS package
A well-developed sense of composition and colour
Interest in form and typography
Good communication and organizational skills
Dedicated to learning and developing your skills to the next level
Pluses:
Knowledge of technical constraints, optimization and implementation
Knowledge of and an interest in usability and freemium best-practices
Skills in animation and special effects
Experience with UX best practices and how they apply to UI
Experience with creating casual and/or mobile games