Senior Frontend Engineer (React)
Today, an average marketing team works with ten or more online tools. With nexoya's AI marketing analytics tool, you will have a solid understanding of how your marketing campaigns, conversions, clicks and other KPIs are performing as well as the ability to track each of them on a centralized, AI-based platform.
→ https://www.nexoya.com
We are looking for a Senior Frontend Engineer to make our platform ready for the coming growth. We're a small startup from Zurich and currently grow our team. You'll be a key contributor to the nexoya app, a platform for Marketeers who struggle to keep an overview of all their KPIs and want to get the best results for their campaigns with the help of our Machine Learning Models.
This is a rare opportunity to be part of a pre-series A funded startup. You are part of the engineering team and will work with all team members on a daily basis – from the Machine Learning Engineer to the Customer Success Manager. You are responsible for building the frontend, and supporting a SaaS product used by many clients already.
The offer comes with an attractive dynamic equity model – be part of an early startup.
Location: remote – ideally from Belgrade, Serbia
(open to meet 1-2 month in Belgrade)
Responsibilities
Regularly tackle complex challenges and build new features, from technical architecture, design to launching.
Work with our UI Designer to implement attractive designs in React
Ship high quality directly to production.
Be responsible for components, including support in bug fixing.
Do code reviews & documentation, as well as enhance and set the standard for thorough, meaningful test automation.
Leverage modern technologies such as React, GraphQL, GitLab and whatever delivers the feature.
Requirements
Proven experience as a Frontend Engineer in React.
A highly motivated and pragmatic person eager to jump into the startup world.
Strive to master any technology, language, or development environment that is needed or useful.
Structured and analytical person.
Excellent communication skills in English.
Location: remote – ideally from Belgrade, Serbia (open to meet every 1-2 month in Belgrade).
Our offering
Opportunity to join a startup in an exciting growth phase.
Solving difficult problems that have an immediate and valuable impact on Marketeers worldwide.
Become part of the core team in a young startup to make a real difference with your ideas & shape the future organization.
We highly value teamwork, openness, and direct feedback loops.
Fair base salary + competitive dynamic equity participation.
Regular gatherings for the whole team.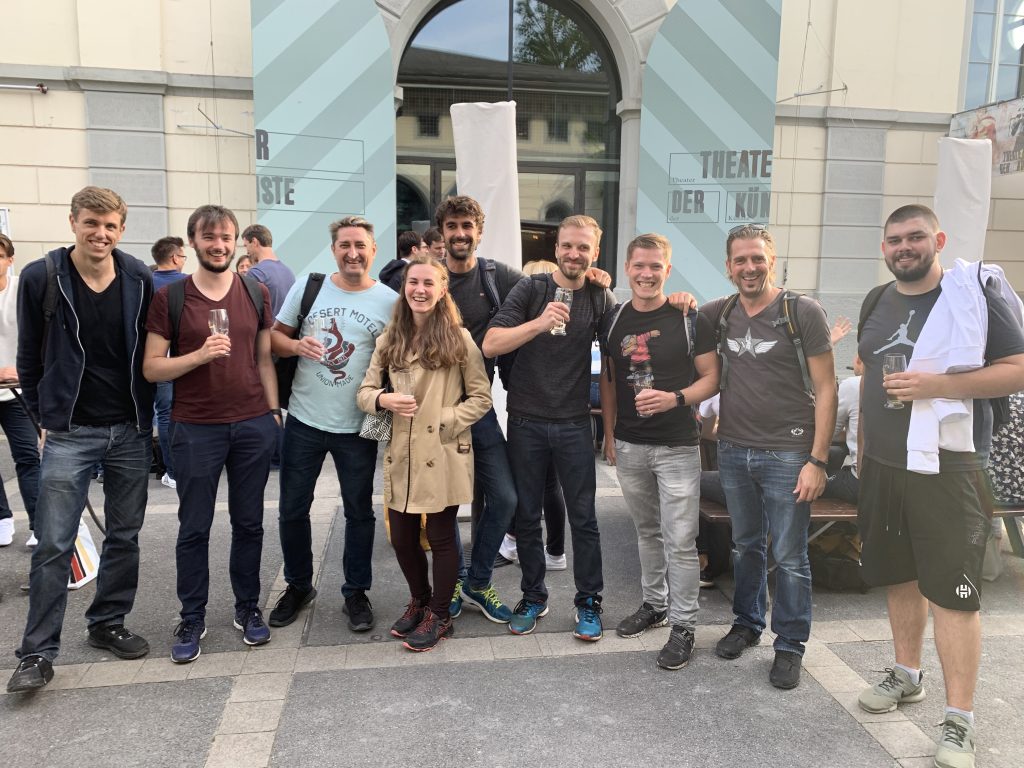 Prijavi se do 07/03/21
Lokacija — Beograd, Remote
Pošalji prijavu