Product Owner
Palm HR is a fast-growing startup, with offices in Saudi Arabia, Serbia and Austria with a mission of bringing revolutionary HR solutions to companies all around the world.
→ https://www.palmhr.net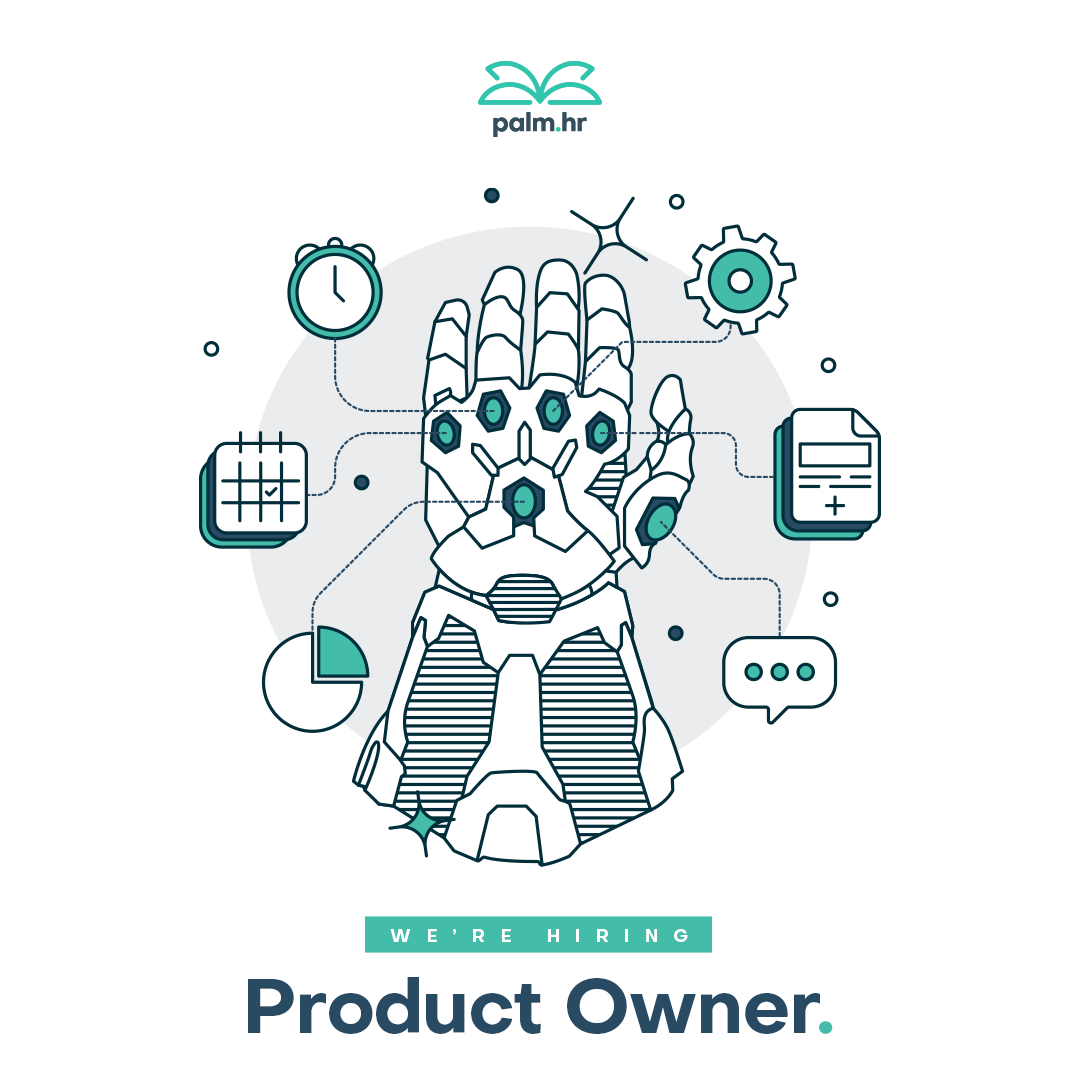 We are looking for an experienced Product Owner who is passionate about building products that customers love. You will join a dynamic and fast-paced environment and work with cross-functional teams to design, build and roll-out products that deliver the company's vision and strategy.
Responsibilities:
Develop scope and define backlog items (features/user stories) that guide the Agile
software development team.
Communicate with the stakeholders, customers, business managers, and the development team to make sure the goals are clear and the vision is aligned with the roadmap goals.
Solve product-related problems, make decisions, complete trade-off analysis to stay on track towards business deliverable commitments.
Draft key objectives and results, strategies and apply the data for the product to make business decisions.
Possess a fundamental understanding of end-to-end customer experience integration and dependencies.
Accountable for the created product(s), delivering in the product model and communicating the product needs with business partners.
Ensure that the team always has an adequate amount of prior prepared tasks to work on.
Research and analyze the market, users, competition and the new technologies opportunities.
Requirements:
Proven work experience in Product Management
Proven track record of managing all aspects of a successful product throughout its lifecycle
Proven ability to develop product and marketing strategies and effectively communicate recommendations to executive management
Technical background with understanding and/or hands-on experience in software development and web technologies
Analytical and problem-solving skills
Excellent organizational and time management skills
Skilled at working effectively with cross functional teams to deliver on a common goal
Excellent written and verbal communication skills
MS/BS degree in Computer Science, Engineering or equivalent preferred but not necessary.
Prijavi se do 09/06/21
Lokacija — Beograd
Prijavi se na oglas